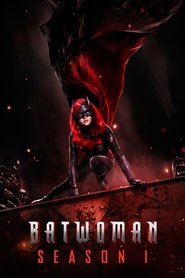 Batwoman Season 1 Episode 10
While Gotham busies itself reacting to Batwoman's awkward encounter, Alice celebrates her ultimate act of vengeance with Mouse. A devastated Mary focuses on Jacob Kane's trial, while Sophie seeks advice about her love life from someone unexpected. As they tackle the newest threat to Gotham, Luke prioritizes protecting Batwoman's secret, and Kate must decide what she is willing to do to honor Batwoman's identity…and her own.
Serie: Batwoman
Director: Jeffrey G. Hunt
Guest Star: Alan O'Silva, Chris Shields, Janelle Beadall, Kurtis Szarka, Malia Pyles, Marlowe Percival, Neetu Garcha, Rachel Maddow, Ruairi MacDonald, Sam Littlefield, Sebastian Roché, Seth Whittaker, Shelby Armstrong, Sherilyn Allen, Simon C. Hussey
Episode Title: How Queer Everything is Today!
Air Date: 2020-01-19
Year: 2020