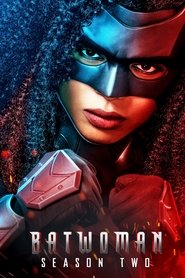 Batwoman Season 2 Episode 3
As Ryan Wilder continues to prove herself as Batwoman, she encounters the challenge of every superhero – living a double life. Meanwhile, Victor Szasz is slashing his way through the city streets, and Commander Kane has The Crows trying to stop the flow of Snakebite through Gotham. Safiyah takes notice of Alice's antics and Sophie finds herself in unexpected circumstances.
Serie: Batwoman
Director: Holly Dale
Guest Star: Alex Morf, Alex Stines, Allison Riley, Bola Omodara, Cassandra Ebner, Frank Cassini, Heather Hodson, Joel McGowan, Leah Gibson, Matt Reimer, Rachel Maddow, Rebecca Davis, Rochelle Okoye, Sean Kuling, Shivani Ghai, Style Dayne
Episode Title: Bat Girl Magic!
Air Date: 2021-01-31
Year: 2021