DC's Legends of Tomorrow Season 4 Episode 16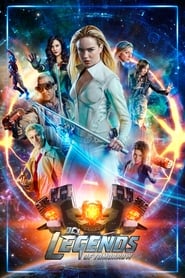 DC's Legends of Tomorrow Season 4 Episode 16
While on a mission to find Ray, Constantine and Nora discover Neron's evil plan. Nate convinces the Legends to think outside the box and suggests a dangerous plan to unite magical creatures and people to save the world.
Serie: DC's Legends of Tomorrow
Director: Kevin Mock
Guest Star: Adam Tsekhman, Casper Crump, Daniel Cudmore, Deni DeLory, Devyn Dalton, Gracelyn Awad Rinke, Jane Carr, Jason Simpson, Jeff Gladstone, Joel McCooey, John DeSantis, LaMonica Garrett, Morgan Brayton, Natasha Vasiluk, Olivia Swann, Paul Batten, Paul Reubens, Rhys Slack, Ronin Wong, Sandy Sidhu, Shayan Sobhian, Sisa Grey, Thomas F. Wilson, Tiffany Mo
Episode Title: Hey, World!
Air Date: 2019-05-20
Year: 2019